Blocked Communication,
Yesterday I included some links from RT (Russia Today), Sputnik, and (Iranian) Press TV. The email bcc send was massively blocked by incoming spam-filters. I'm not sure if it was completely blocked, but it may well have been. Let me know if you got it: "Inconvenient Everything 2/8/17". It can be viewed on johndayblog.com . Anyway, I'm not linking to those sites today. It's an experiment to see if the news gets through if I self-censor sites, with content being my usual subversive pollution for your mind.
Alan Kurdi's Syrian aunt supports Congresswoman Tulsi Gabbard's peace initiative to get the US to stop feeding the horrors of war in her country.
Drilling has reportedly resumed in frozen North Dakota. It's hard weather to drill, and harder weather to resist. Remember the freezing fire-hose assaults? DAPL is BACK!
"
CNBC, Bloomberg or Fox Business have no clue just how bad the situation will become for the United States as its energy sector continues to disintegrate. While the Federal Government could step in and bail out BIG OIL with printed money, they cannot print barrels of oil." Major US Oil Industry Bloodbath Continues (Rex Tillerson's EXXON is the "cleanest dirty shirt".)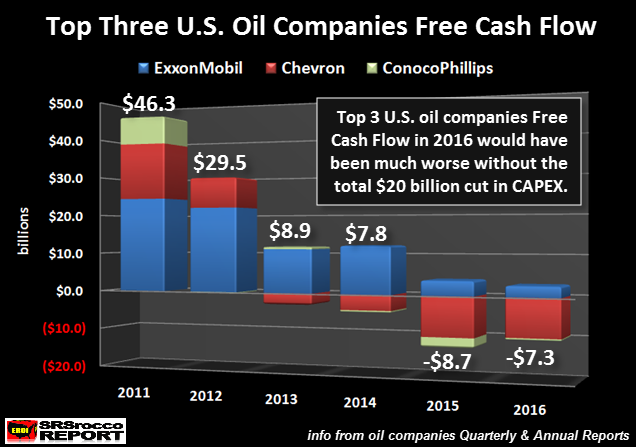 The FBI, among many other American authorities and power elites, was very impressed with the organization and policing of Nazi Germany, enough to secretly bring thousands of key Nazis into the US with secret visas, in "Operation Paperclip". The FBI has put that expertise to work, and is expanding the applications ahead of anticipated social chaos. American Fascism is here already. You may not have been directly affected yet. (Maybe this news is ok from an American website, even if subversive. Testing, testing, testing...)
Proposed US Ambassador to EU (no diplomat) Ted Malloch says Greece needs out, needs the Drachma, that it's inevitable, and that the existence of the EU in 18 months is highly questionable. (How to do all this?)
Italian Bank-Bailout-Czar throws in the towel, dejected and bitter from recent experience.
Penati complained the fund had been created in an emergency and given "40,000 tasks but no resources", adding that to be effective it would have needed an extra 4 billion euros...
Penati said his job had taken him inside some dark corners of Italian banking. "I had never looked at banks from the inside ... I was stunned they are run in this way," he said...
Monte dei Paschi (MPS) is now to be rescued by the state.
Central bankers didn't take this well. No financing, anywhere for Le Pen's Front Nationale.
"Presidential candidate
Marine Le Pen's chief economic adviser Bernard Monot met with Bank of France Governor
Francois Villeroy de Galhau in September and set out
her party's plans
to take control of the central bank and use it to finance government spending.
The central bank has become one of Le Pen's key targets as she fleshes out her plans for taking control of the French economy and leaving the euro. She intends to revoke the Bank of France's independence and use it to finance French welfare payments and service the government's debts after abandoning the European monetary union."
Germany accelerates gold repatriation plans by 3 years. Half of German gold will be in Frankfurt by the end of 2017. ("Barbarous relic", what's the hurry?)
Tell a lie a hundred times and it becomes the truth." Joseph Goebbels 1939
BEIRUT (AP) —
Syrian authorities have killed at least 13,000 people since the start of the 2011 uprising in mass hangings at a prison north of Damascus known to detainees as "the slaughterhouse," Amnesty International said in a report Tuesday...
The headline numbers of 5,000 to 13,000 are calculated on the base of unfounded hypotheticals. The report itself states that only 36 names of allegedly executed persons are known to Amnesty, less than the number of "witnesses" Amnesty claims to have interviewed. The high number of claimed execution together with the very low number of names is not plausible.